U-DISE code stands for UNIFIED DISTRICT INFORMATION SYSTEM for EDUCATION.

Its currently in use for many school related operations in India.It helps to organize and classify all school data across country.You can get any school information with this number.This codes are somewhat difficult to remember.Because these are long about 13 characters .

But if you forgot your school U-DISE number then also no worry about it.Because you can get any school U-DISE code any time with one government website src.udiseplus.gov.in
Steps to get your schools UDISE number :
Step 1 : Open website src.udiseplus.gov.in in your browser.
Step 2 : Find the tab / menu LOCATE SCHOOL near HOME menu.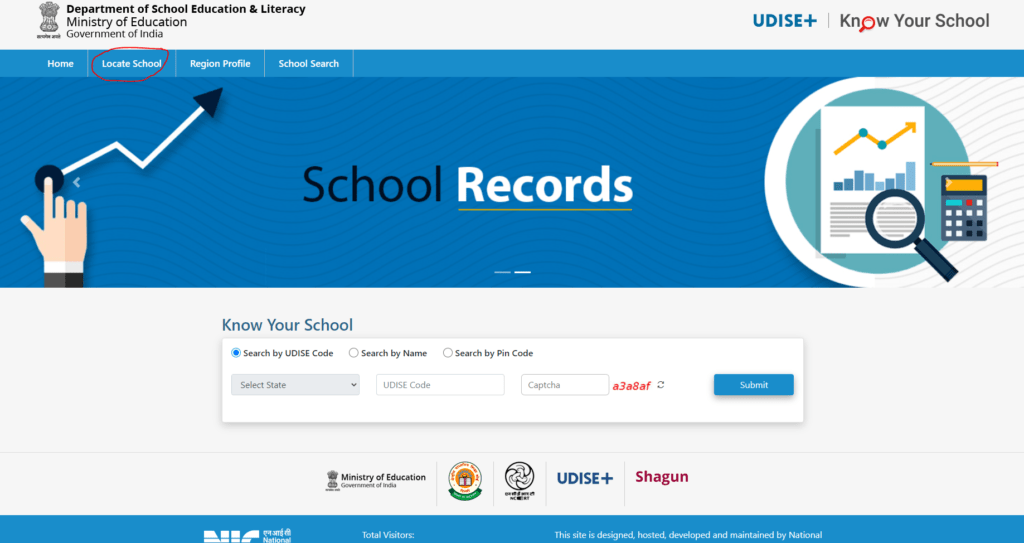 Step 3 : Click on it.You will see that there is a FORM with multiple fields.Simply you have to fill up these fields.
Note : Try to fill maximum fields that you know about school.ex . Academic Year,State,District,Block,Cluster,Village.
Step 4 : Finally hit Search button given below form.You will be need to hold your patience as search will take some time.It depends on your internet speed and data you provide to websites search engine.
After some time you will get search result in the form of school list.You can find your schools UDISE number as well as more information about expected school.As well as you can print that list.
When you click on any school from list you will get RTE Report Card for that school.You can print it too.
Thank You !!!