Hello Everyone ,
How to change profile picture in the online programme in school leadership. we will see the process of changing profile.
Step 1 : Please login you profile with the username and password.
Step 2 : After the login Click on Right top Corner of the portal. You can check given Figure 1.
Step 3 : Now you can see Your Profile on the Screen . Now you have to click on Edit Profile Button.Pls check Figure 2.
Step 4 : After Click on Edit Profile . Now you can eligible for edit profile. See Figure 3
Step 5 : Here you can change your Personal Detail . Like – username, Password , Firstname, surname, Email ,City , School name, Langauge Etc. and also you can update profile or you can change your profile. Now we can see how to upload profile Picture.
Now Just Scroll down you profile page . after scroll you can see User Picture option for change profile Picture. See Figure No 4.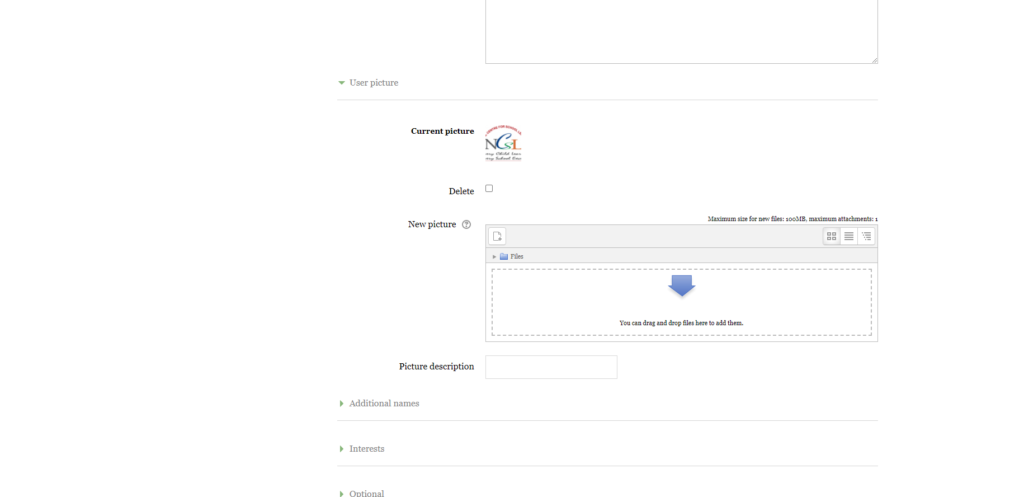 Step 6 : if you want update your profile picture to older one . You have to check the mark of Delete Checkbox . you can see in Figure No 5.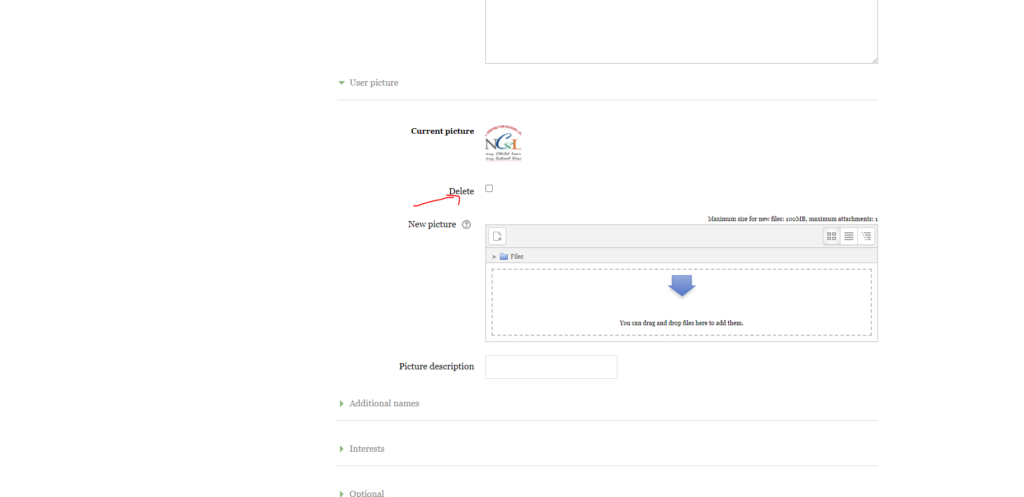 Step 7 : After that process You have to click on New Picture and Choose your new Picture and click on upload this file Button. pls see Figure No 6.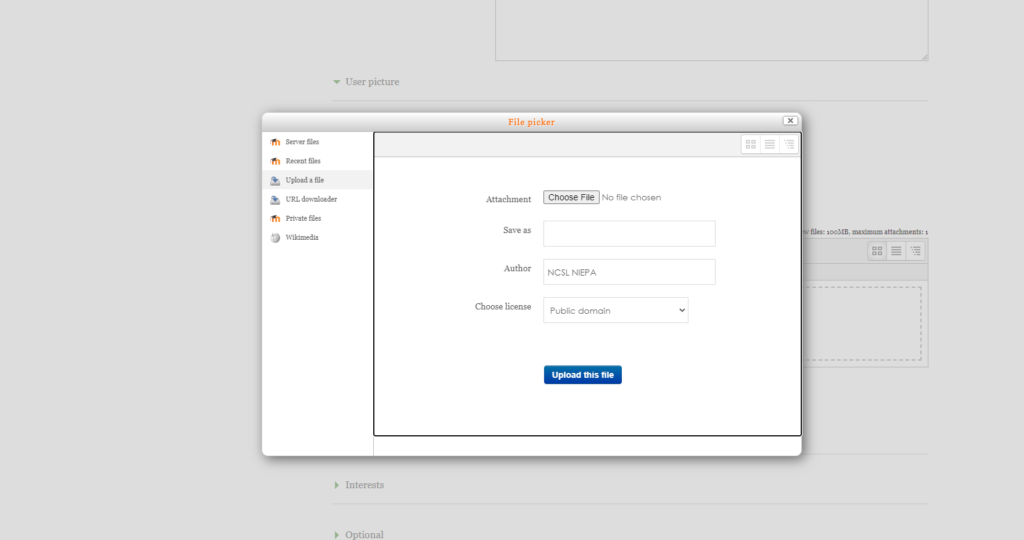 Step 8 : After this Process you can see your image in the See Figure No 7.
Step 9 : After The Final You have to scroll down and Click on Update Profile Button . Now you can see your updated profile.